VERB SELLS ITS DIRECT SALES BUSINESS ASSETS TO FOCUS ON ITS MARKET.LIVE LIVESTREAM SHOPPING BUSINESS
NEWPORT BEACH, Calif. and LEHI, UT, June 20, 2023 (GLOBE NEWSWIRE) -- Verb Technology Company, Inc. (Nasdaq: VERB) ("VERB" or the "Company"), the leader in interactive video-based sales-enablement applications, including MARKET.live, its livestream social shopping platform, announces today that on June 13, 2023, the Company executed an asset purchase agreement with Scaleworks, Inc., a San Antonio, TX-based B2B software private equity fund, through its special purpose entity SW Direct Sales, LLC and simultaneously closed the sale of all assets that comprised its direct sales and life sciences software-as-a-service applications, including its customer relationship management (CRM), learning management system (LMS) and live selling software applications (excluding MARKET.live, the Company's livestream shopping platform) (the "Transaction"). The Company retained, and will now focus its resources entirely on its livestream shopping platform, MARKET.live. Alantra served as the exclusive advisor to VERB.

A summary of the terms of the Transaction are set forth in a Form 8-K filed today by the Company. The Form 8-K also includes information concerning a non-binding letter of intent executed by the Company to acquire certain assets to accelerate the growth its MARKET.live platform.
"This is a pivotal moment in the continued evolution of VERB," states Rory J. Cutaia, Chairman and CEO of VERB. "What this means for Team VERB moving forward is that we have a much leaner organization, a smaller team of accomplished professionals, laser-focused on MARKET.live, our livestream shopping business, together with the resources needed to implement and execute the growth initiatives that for the most part, have been put on hold over the past 6 months. Through this transaction, we have placed our direct sales and life sciences business assets, and more importantly, our clients, in the capable hands of Scaleworks, whose expertise is growing B2B software businesses. Moreover, our entire SaaS team, employees and contractors – 74 people in total – have been retained by Scaleworks so our clients can be assured that the same best in class direct sales enablement platform, managed by the best in industry people remain in place as committed as ever to our clients' success."
About VERB
Verb Technology Company, Inc. (Nasdaq: VERB), is a market leader in interactive video-based sales applications. The Company's MARKET.live platform is a multi-vendor, multi-presenter, livestream social shopping destination at the forefront of the convergence of ecommerce and entertainment, where hundreds of retailers, brands, creators and influencers can monetize their base of customers, fans and followers across social media channels. The Company is headquartered in Lehi, Utah, and maintains offices in Newport Beach, California.
Follow VERB here:
VERB on Facebook: https://www.facebook.com/VerbTechCo/
VERB on Twitter: https://twitter.com/VerbTech_Co
VERB on LinkedIn: https://www.linkedin.com/company/verb-tech/
VERB on YouTube: https://www.youtube.com/channel/UC0eCb_fwQlwEG3ywHDJ4_KQ
FORWARD-LOOKING STATEMENTS
This communication contains "forward-looking statements" as that term is defined in the Private Securities Litigation Reform Act of 1995. Forward-looking statements involve risks and uncertainties and include, without limitation, any statement that may predict, forecast, indicate or imply future results, performance or achievements, and may contain words such as "anticipate," "expect," "project," "plan," or words or phrases with similar meaning. Forward-looking statements are based on current expectations, forecasts and assumptions that involve risks and uncertainties. If any of these risks or uncertainties materialize, or if any of our assumptions prove incorrect, our actual results could differ materially from the results expressed or implied by these forward-looking statements. Investors are referred to our filings with the Securities and Exchange Commission, including our Annual Reports on Form 10-K and Quarterly Reports on Form 10-Q, for additional information regarding the risks and uncertainties that may cause actual results to differ materially from those expressed in any forward-looking statement. All forward-looking statements in this press release are based on information available to us as of the date hereof, and we do not assume any obligation to update the forward-looking statements provided to reflect events that occur or circumstances that exist after the date on which they were made, except as required by law.
Investor Relations:
investors@verb.tech
Media Contact:
info@verb.tech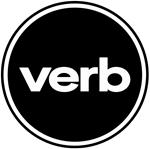 Source: Verb Technology Company, Inc.

Released June 20, 2023