VERB's MARKET.live Launches Affiliate Sales Program on TikTok
Represents An Exciting Expansion of New Strategic TikTok Relationship
LOS ALAMITOS, Calif. and LEHI, Utah, Sept. 11, 2023 (GLOBE NEWSWIRE) -- Verb Technology Company, Inc. (Nasdaq: VERB) ("VERB" or the "Company"), the company behind MARKET.live, the innovative multi-vendor, multi-presenter livestream social shopping platform, announces today that it has launched its Affiliate Sales Programs on global social media platform TikTok. The Affiliate Sales Programs allow popular TikTok influencers and creators to earn commissions by selling products from MARKET.live brands and merchants by hosting livestream shopping events and posting interactive shoppable videos on TikTok. This initiative leverages TikTok's groundbreaking Shop feature, among other capabilities and programs, to access TikTok's 150 million US users.

"We only just released the programs from our beta test and have yet to fully promote it, but in just the past 10 days we've had 584 TikTok creators and influencers join our programs," states VERB CEO Rory J. Cutaia.
"We're actually a bit stunned by the response and are excited to see how this plays out over the course of the year – especially with the holiday shopping season coming up. This represents an extremely compelling opportunity for current and prospective brands and vendors on MARKET.live who seek access and exposure to the massive TikTok audience of buyers, who otherwise don't have the capabilities to source, vet, and hire talent, or produce and distribute their own content. We look forward to sharing many more of the innovations we've been working on with our stockholders with more announcements forthcoming," concluded Mr. Cutaia.
About VERB
Verb Technology Company, Inc. (Nasdaq: VERB), is a market leader in interactive video-based sales applications. The Company's MARKET.live platform is a multi-vendor, multi-presenter, livestream social shopping destination at the forefront of the convergence of ecommerce and entertainment, where hundreds of retailers, brands, creators and influencers can monetize their base of fans and followers across social media channels. The Company is headquartered in Lehi, Utah, and operates creator studios in Los Alamitos, California and Philadelphia, PA.
Follow VERB AND MARKET.LIVE here:
VERB on Facebook: https://www.facebook.com/market.liveofficial
VERB on TikTok: https://www.tiktok.com/@market.live_official
VERB on Instagram: https://www.instagram.com/market.liveofficial/
VERB on LinkedIn: https://www.linkedin.com/company/verb-tech/
VERB on YouTube: https://www.youtube.com/@market.liveofficial
FORWARD-LOOKING STATEMENTS
This communication contains "forward-looking statements" as that term is defined in the Private Securities Litigation Reform Act of 1995. Forward-looking statements involve risks and uncertainties and include, without limitation, any statement that may predict, forecast, indicate or imply future results, performance or achievements, and may contain words such as "anticipate," "expect," "project," "plan," or words or phrases with similar meaning. Forward-looking statements are based on current expectations, forecasts and assumptions that involve risks and uncertainties. If any of these risks or uncertainties materialize, or if any of our assumptions prove incorrect, our actual results could differ materially from the results expressed or implied by these forward-looking statements. Investors are referred to our filings with the Securities and Exchange Commission, including our Annual Reports on Form 10-K and Quarterly Reports on Form 10-Q, for additional information regarding the risks and uncertainties that may cause actual results to differ materially from those expressed in any forward-looking statement. All forward-looking statements in this press release are based on information available to us as of the date hereof, and we do not assume any obligation to update the forward-looking statements provided to reflect events that occur or circumstances that exist after the date on which they were made, except as required by law.
Investor Relations:
investors@verb.tech
Media Contact:
info@verb.tech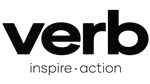 Source: Verb Technology Company, Inc.

Released September 11, 2023