VERB's MARKET.live Poised For Rapid Growth with New Technology Integrations Bringing New Brand Partnerships To Its Live Social Shopping Platform
10 New Vendors Added, More Expected Each Week
LOS ALAMITOS, Calif. and LAS VEGAS, Nov. 06, 2023 (GLOBE NEWSWIRE) -- Verb Technology Company, Inc. (Nasdaq: VERB) ("VERB" or the "Company"), the company behind MARKET.live, the innovative multi-vendor, multi-presenter livestream social shopping platform, today announces the completion of additional technology integrations, clearing the way to attract and add hundreds of new vendors and brands to its live stream shopping platform. These new improvements now enable seamless integration with the ecommerce solutions powering thousands of vendors' existing ecommerce stores and offers an unprecedented level of inventory management and synchronization, which until now was a limiting factor in the addition of new vendors to the MARKET.live platform.

In just the past week since launch, these new integrations have facilitated the addition of 10 new high-profile brands, with many more expected every week as these new capabilities allow the Company to attract, automate and ramp-up vendor onboarding. Notable additions to the platform's list of brands and vendors last week include renowned names such as Salua Boutique, Fluff Co, Cute Booty Lounge, Firebelly Tea, Chvker Jewelry, Corksicle, Capella Apparel, Flippy Disc Golf Apparel, Maroon Bell Outdoor, and UpTop. The diversity and quality of these brands are set to elevate the shopping experience for MARKET.live's growing user base. 
Among the highlighted brands, Fluff Co's "Best Robe" accolade by Architectural Digest and "Best Pillow" recognition by Men's Health at the Sleep Awards have solidified its status as a consumer favorite. Firebelly Tea's recent "Best Kitchen Gear, Coffee and Tea Award" from Good Housekeeping is a testament to its exceptional quality and innovation in the culinary space.
Corksicle, known for its award-winning canteens and tumblers, has recently amplified its appeal through an exclusive collaboration with Disney, adding a touch of magic to its already coveted collection. Chvker Jewelry's strong presence in pop-culture and celebrity circles continues to garner widespread attention, reflected in its engaging Instagram profile.
MARKET.live is committed to expanding its portfolio with top-tier products and brands, ensuring a vibrant and ever-evolving selection for its discerning audience. With a dedicated focus on technology innovation and partnerships, the innovative livestream social shopping platform has emerged as a key player in the ecommerce landscape. 
For more information, please visit MARKET.live or follow the latest updates on social media. 
About VERB
Verb Technology Company, Inc. (Nasdaq: VERB), is a market leader in interactive video-based sales applications. The Company's MARKET.live platform is a multi-vendor, multi-presenter, livestream social shopping destination at the forefront of the convergence of ecommerce and entertainment, where hundreds of retailers, brands, creators and influencers can monetize their base of fans and followers across social media channels. The Company is headquartered in Las Vegas, NV and operates creator studios in Los Alamitos, California and Philadelphia, PA.
Follow VERB AND MARKET.LIVE here:
VERB on Facebook: https://www.facebook.com/market.liveofficial
VERB on TikTok: https://www.tiktok.com/@market.live_official
VERB on Instagram: https://www.instagram.com/market.liveofficial/
VERB on LinkedIn: https://www.linkedin.com/company/verb-tech/
VERB on YouTube: https://www.youtube.com/@market.liveofficial
FORWARD-LOOKING STATEMENTS
This communication contains "forward-looking statements" as that term is defined in the Private Securities Litigation Reform Act of 1995. Forward-looking statements involve risks and uncertainties and include, without limitation, any statement that may predict, forecast, indicate or imply future results, performance or achievements, and may contain words such as "anticipate," "expect," "project," "plan," or words or phrases with similar meaning. Forward-looking statements are based on current expectations, forecasts and assumptions that involve risks and uncertainties. If any of these risks or uncertainties materialize, or if any of our assumptions prove incorrect, our actual results could differ materially from the results expressed or implied by these forward-looking statements. Investors are referred to our filings with the Securities and Exchange Commission, including our Annual Reports on Form 10-K and Quarterly Reports on Form 10-Q, for additional information regarding the risks and uncertainties that may cause actual results to differ materially from those expressed in any forward-looking statement. All forward-looking statements in this press release are based on information available to us as of the date hereof, and we do not assume any obligation to update the forward-looking statements provided to reflect events that occur or circumstances that exist after the date on which they were made, except as required by law.
Investor Relations:
investors@verb.tech
Media Contact:
info@verb.tech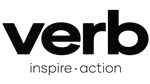 Source: Verb Technology Company, Inc.

Released November 6, 2023