VERB's MARKET.live Vendor Acquisition Continues to Accelerate Bringing More New Brand Partnerships To Its Live Social Shopping Platform
VERB Credits Recent Tech Integration With Ecommerce Solutions Providers
LOS ALAMITOS, Calif. and LAS VEGAS, Nov. 08, 2023 (GLOBE NEWSWIRE) -- Verb Technology Company, Inc. (Nasdaq: VERB) ("VERB" or the "Company"), the company behind MARKET.live, the innovative multi-vendor, multi-presenter livestream social shopping platform, today announces 10 more new vendors have joined the MARKET.live platform, upping the new vendor count to 20 in just the past 10 days. This update comes on the heels the Company's recent November 6 announcement about 10 new vendors joining the platform immediately following its completion of tech integrations with the ecommerce solutions powering thousands of vendors' existing ecommerce stores. MARKET.live's accelerating vendor acquisition further strengthens its position as a leading destination for top-tier products and brands in today's ecommerce.

The newly added vendors, including Ecozoi, MultiTasky, Kitsch, Little Sky Stone, Grooming Lounge, Jupiter Gear, Yune Yoga, Easy Sundays, Yoga Democracy, and Lumination, represent a diverse array of product categories, bringing an exciting range of options for MARKET.live's growing user base. Kitsch, known for its trendy beauty and fashion accessories, boasts a robust social media following of nearly one million on Instagram and has garnered significant popularity on TikTok as well.
"We seem to have tapped into a gold mine of opportunity," states VERB CEO Rory J. Cutaia. "The livestream shopping space is an ever-evolving landscape and the secret to success is the ability to not just predict what is likely to happen next, but to have taken the steps in advance necessary to exploit what happens next, as and when the opportunities arise - and that is no easy task. As MARKET.live's ability to attract top brands and vendors now continues to accelerate, we remain committed to delivering the long-awaited value our shareholders deserve. We are indeed delighted to welcome all these new vendors to the forefront of the convergence of ecommerce and entertainment that is MARKET.live."
For more information, please visit MARKET.live or follow the latest updates on social media. 
About VERB
Verb Technology Company, Inc. (Nasdaq: VERB), is a market leader in interactive video-based sales applications. The Company's MARKET.live platform is a multi-vendor, multi-presenter, livestream social shopping destination at the forefront of the convergence of ecommerce and entertainment, where hundreds of retailers, brands, creators and influencers can monetize their base of fans and followers across social media channels. The Company is headquartered in Las Vegas, NV and operates creator studios in Los Alamitos, California and Philadelphia, PA.
Follow VERB AND MARKET.LIVE here:
VERB on Facebook: https://www.facebook.com/market.liveofficial
VERB on TikTok: https://www.tiktok.com/@market.live_official
VERB on Instagram: https://www.instagram.com/market.liveofficial/
VERB on LinkedIn: https://www.linkedin.com/company/verb-tech/
VERB on YouTube: https://www.youtube.com/@market.liveofficial
FORWARD-LOOKING STATEMENTS
This communication contains "forward-looking statements" as that term is defined in the Private Securities Litigation Reform Act of 1995. Forward-looking statements involve risks and uncertainties and include, without limitation, any statement that may predict, forecast, indicate or imply future results, performance or achievements, and may contain words such as "anticipate," "expect," "project," "plan," or words or phrases with similar meaning. Forward-looking statements are based on current expectations, forecasts and assumptions that involve risks and uncertainties. If any of these risks or uncertainties materialize, or if any of our assumptions prove incorrect, our actual results could differ materially from the results expressed or implied by these forward-looking statements. Investors are referred to our filings with the Securities and Exchange Commission, including our Annual Reports on Form 10-K and Quarterly Reports on Form 10-Q, for additional information regarding the risks and uncertainties that may cause actual results to differ materially from those expressed in any forward-looking statement. All forward-looking statements in this press release are based on information available to us as of the date hereof, and we do not assume any obligation to update the forward-looking statements provided to reflect events that occur or circumstances that exist after the date on which they were made, except as required by law.
Investor Relations:
investors@verb.tech
Media Contact:
info@verb.tech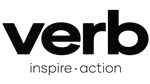 Source: Verb Technology Company, Inc.

Released November 8, 2023